Introducing our thoughts on and strengths in manufacturing, unique to Daiwa Sangyo's own factory in Nara Prefecture
Manufacturing at our own factory in Japan
All processes are carried out at our own factory in Nara Prefecture.
We have manufacturing technology, processing know-how, and extensive facilities that are unrivaled in Japan.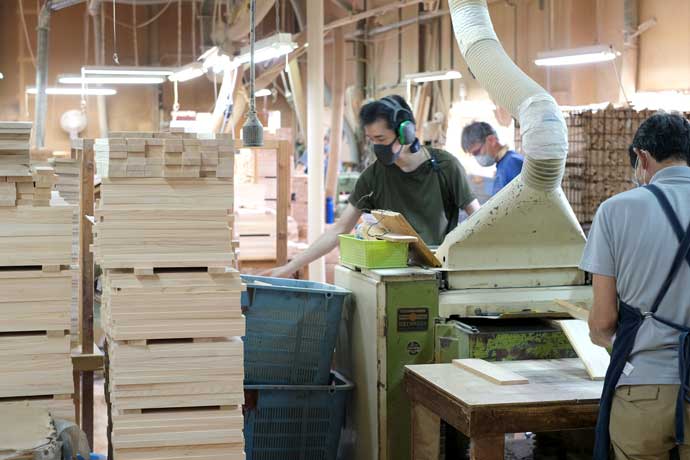 Small lots and fast delivery
Because we manufacture at our own factory, we can handle small lots and fast delivery for mass production as well as for sample creation.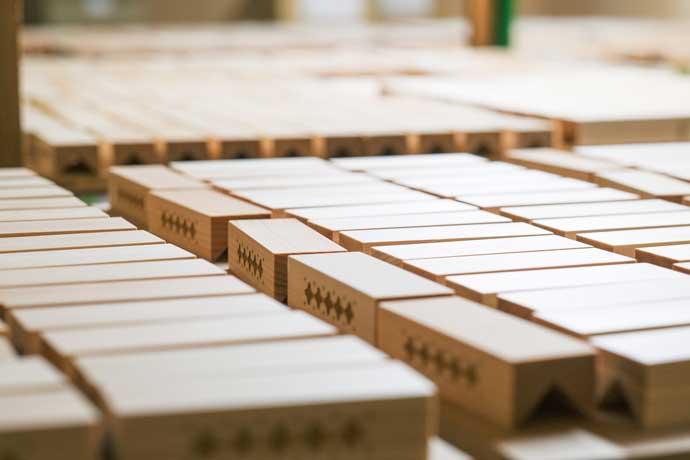 We primarily use domestic wood.
We make products using domestic wood centered on Hinoki (Japanese Cypress).
In addition to Hinoki, Cedar, Sawara Cypress, Wild Cherry, Chestnut and other timber varieties are available.
MDF, veneer and foreign materials can also be used upon request.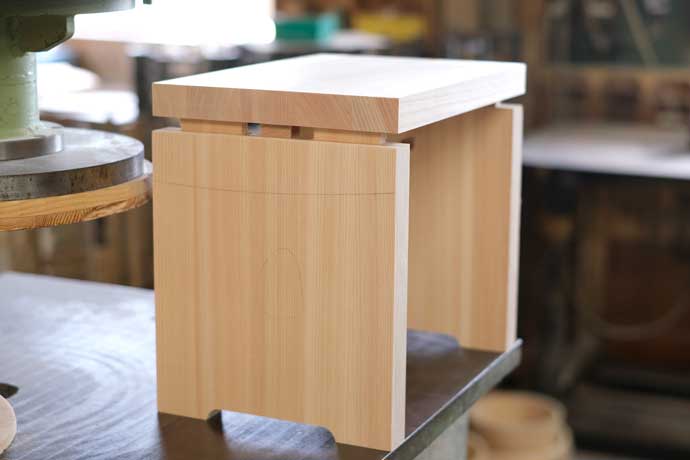 Continual progression through research and development
Rather than relying solely on old-fashioned technology, we are always pursuing new technologies and envisioning better methods for manufacturing.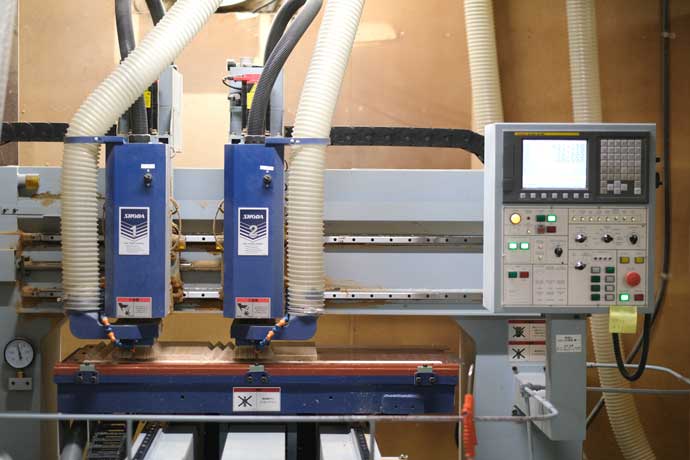 We value an attitude of thinking and creating together
When it comes to manufacturing commissioned products, we don't just follow the design on paper, but rather provide appropriate advice according to the purpose of the product.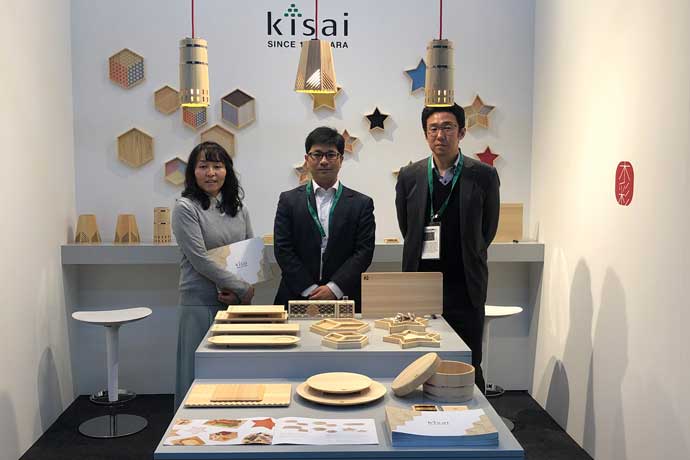 We pursue the interests of everyone involved in our products.
We do not make products that only enrich our own company, but rather those which are also profitable for the company that sells the product, and beneficial to the consumers who use it and to everyone else involved with the product.